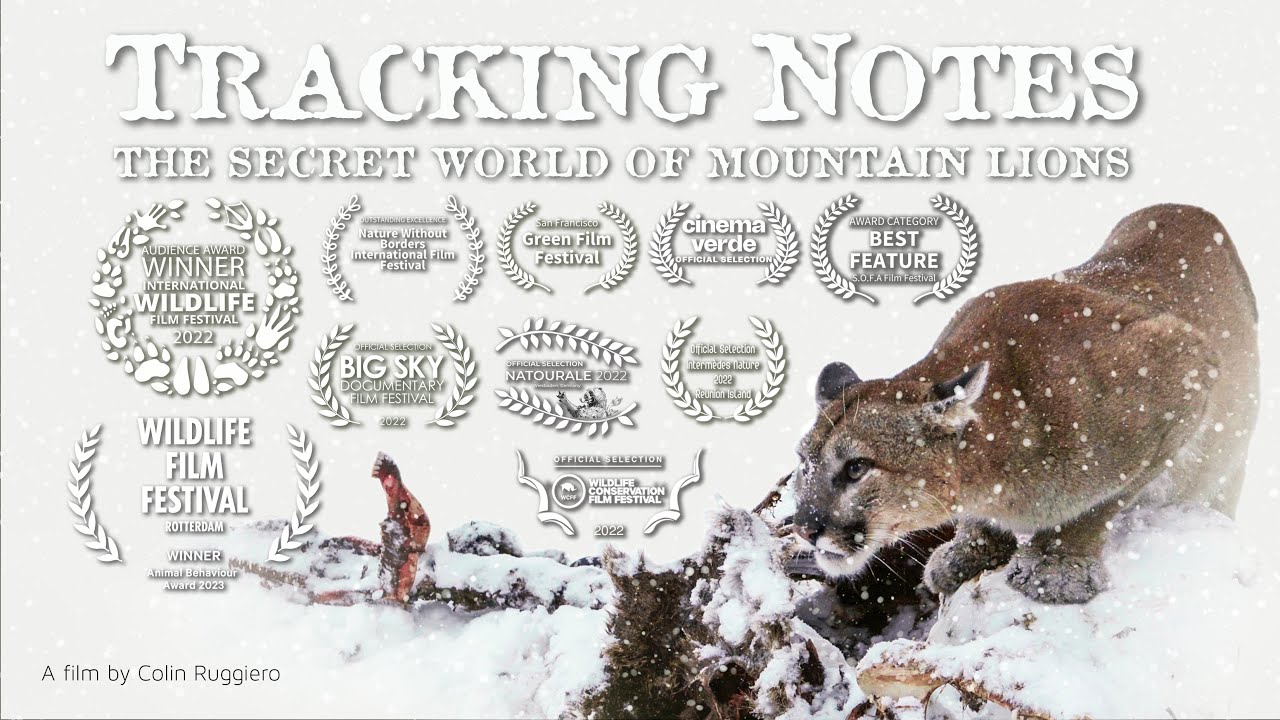 A unique, non-invasive, mountain lion study uses a giant network of trail cameras scattered throughout the mountains over a decade to piece together the life story of a female mountain lion. This film weaves clips of mountain lions and their complex interactions with each other and the rest of the forest world into a story that contains never-before-captured events and behaviors at every turn.
Tracking Notes News
Sign up to get notified about when and where you can watch the film.
It is such a unique and incredible film with unbelievable footage from over the years. I promise you won't be disappointed!  Congratulations to Colin Ruggiero on bringing such a brilliant film into the world.
Stunning! Outstanding! The variety of wildlife, first time footage of mountain lion behavior, the narratives, the incredible blended remote camera footage, the music,… so well done! This film deserves to go out into the nature/wildlife world. Everyone around us was fixated on the story for the entire 90 minutes, as were we!
An overwhelmingly beautiful film.
One of the most incredible wildlife films I've ever seen.
Absolutely fantastic job with your film "Tracking Notes." I can't tell you how much we enjoyed it! I've shared it with our colleagues on the cougar study here in Utah. It was so amazing to see all the work being done up at MPG. Thanks for the inspiration and keep up the phenomenal work!
Hats off and deep bows to you, Colin, for your exquisite film!  I rarely find myself captivated for a 45 minute documentary film, never mind 90 min!  Masterfully composed, telling many stories within one. I highly recommend everyone find a way to see this film.
Your thoughtfulness is really apparent. Making it all cohesive, enjoyable, super interesting and also beautiful… and I haven't said that about a film in a long time. Seriously. I'm super impressed. Awesome Film. Much Respect.
Wow – I just finished watching this. What a stunning film. Thank you for the tremendous amount of work and dedication that went into producing it.
I just finished it….absolutely mind-blowingly awesome! Kudos to all who put the hard work in to get such amazing footage! Wow.